The discovery of a snake in a bag of broccoli that 63-year-old West Midlands, England resident Neville Linton had bought at Aldi was a startling and unpleasant event. He was terrified by this unexpected meeting, especially since he was afraid of snakes.
Linton, an industrial cleaning worker, called his family right away for assistance, and they helped him remove the snake from his kitchen safely. He was relieved that the snake had not been let loose in the house since it may have hurt his mother-in-law and his crippled son, two of his most vulnerable residents.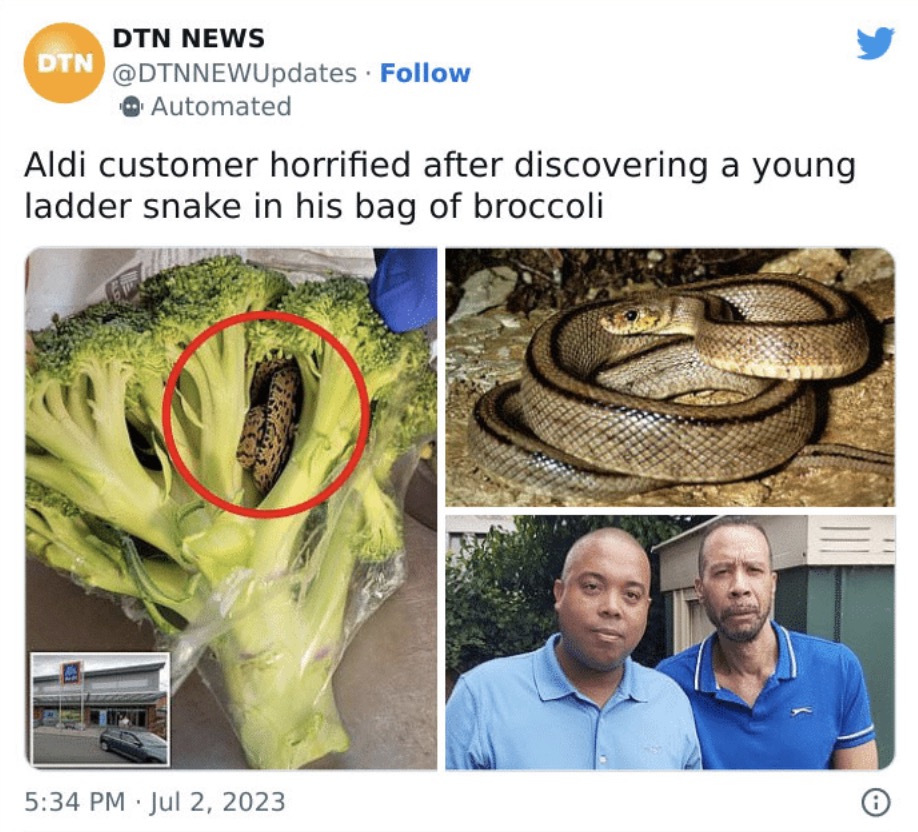 Linton and his 57-year-old sister Ann-Marie Tenkanemin identified the snake, captured it in a plastic container, and brought it back to Aldi. Linton feels the scenario should have warranted more money, even if he was compensated somewhat, considering the emotional toll it took on him and the possible risks it caused to his family.
In response, Aldi said that their supplier has strong procedures in place to avoid problems of this nature and that this was an isolated instance. They expressed regret to Mr. Linton for falling short of their expectedly high standards.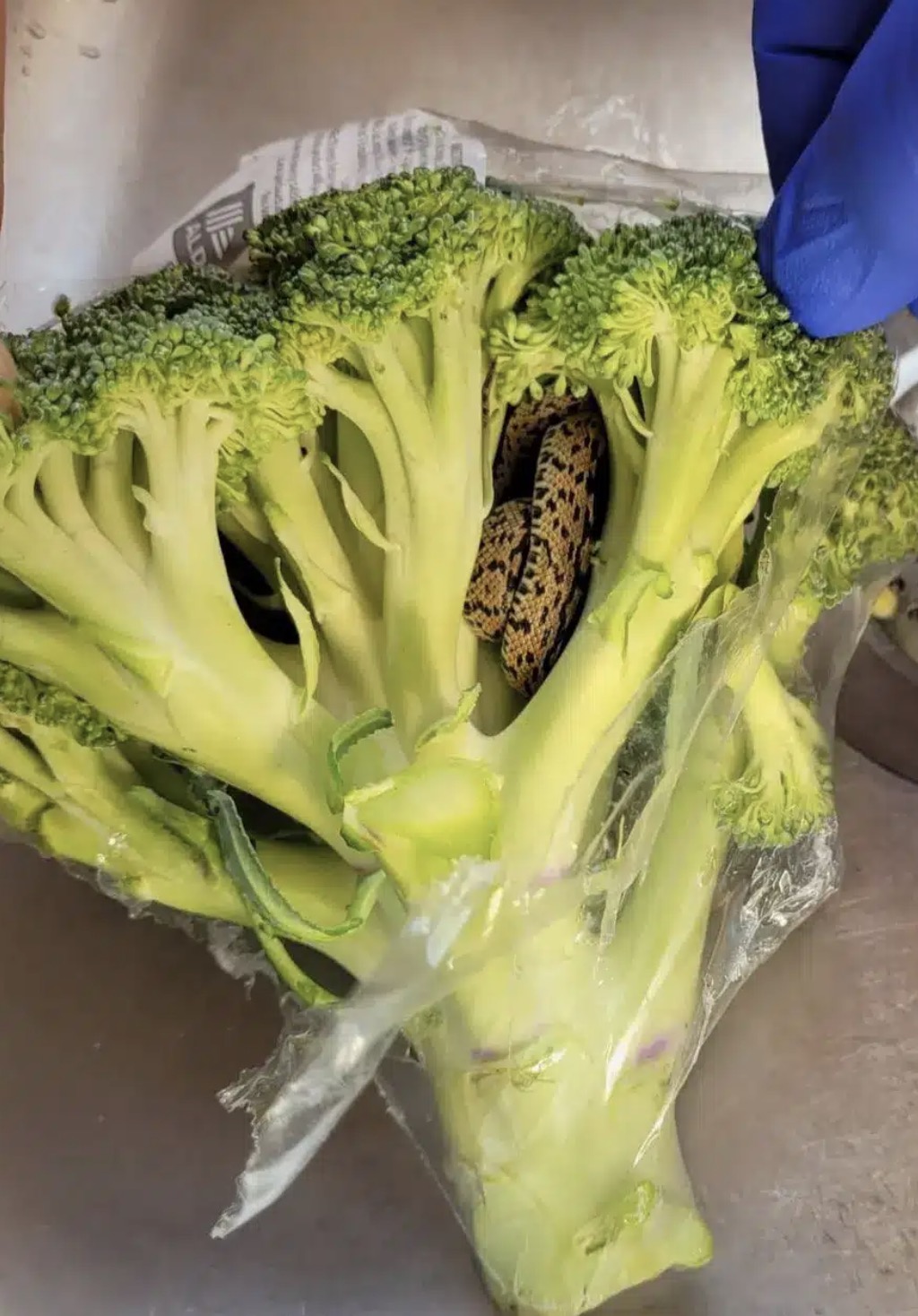 Donovan, Linton's 41-year-old son, said that the snake found in the broccoli was recognized as a baby ladder snake. Ladder snakes, despite they may appear menacing, are not poisonous and are widespread throughout Europe. They pose no harm to people because they mostly eat rodents, birds, spiders, lizards, and insects. The Dudley Zoo is now home to the snake.
Dr. Steven J. R. Allain, a herpetologist, disputed with the diagnosis, speculating that the snake was actually a viperine water snake, which is likewise not harmful to people. He clarified that these snakes are regarded as non-venomous and do not bite people as a kind of defense. He speculated that the snake most likely got into the broccoli because it was being picked up by farm machinery as it was crossing a field.
Allain stressed that in order to lessen mistrust and anxiety, it is important to educate the public about these species.