The majority of us probably recall making doodles in our school notebooks during tedious lessons. And 9-year-old Joe Whale doodled so much in class that he even received punishment for it! But when the boy's parents discovered how much he enjoyed drawing, they enrolled him in an after-school art program, where the instructors immediately recognized Joe's skill. Furthermore, a neighborhood restaurant called Number 4 even encouraged the youngster to decorate their dining room after being astonished by his talent!
Joe Whale, a 9-year-old boy, has problems in class because of how much he enjoys doodling.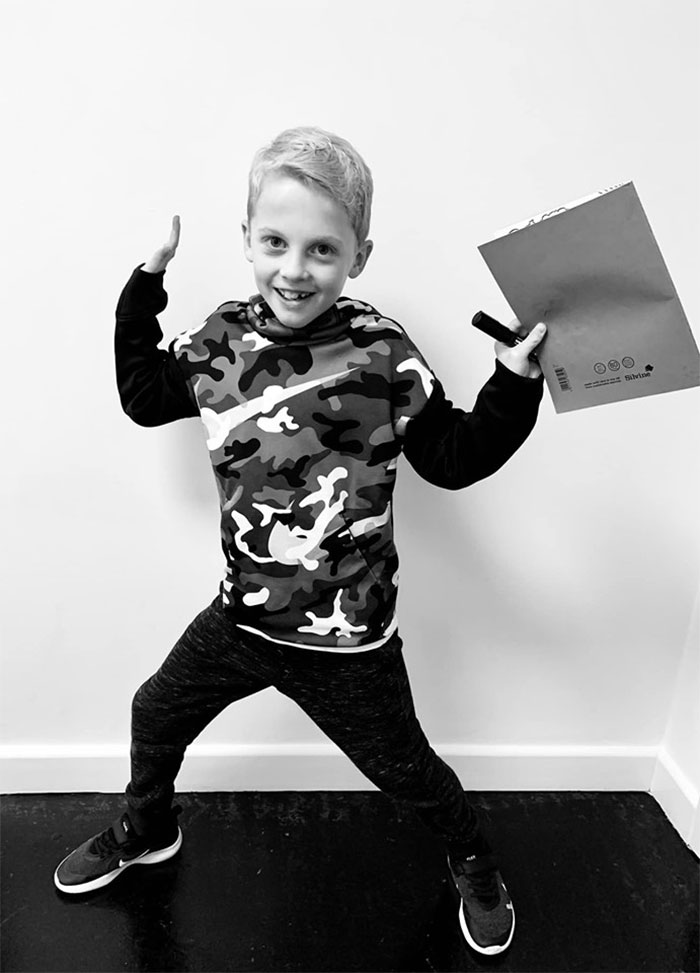 Joe doodles all over his notepad.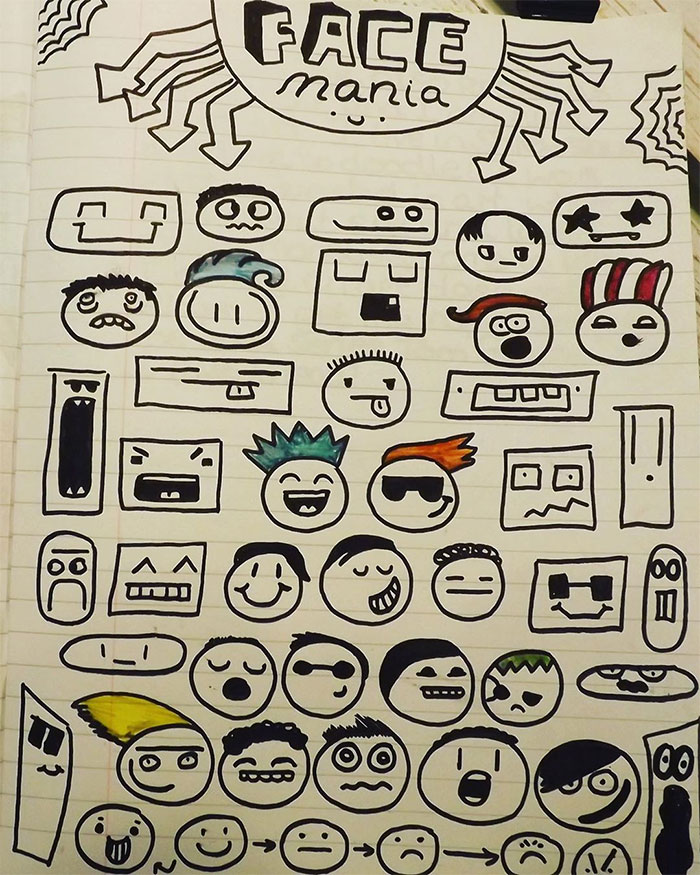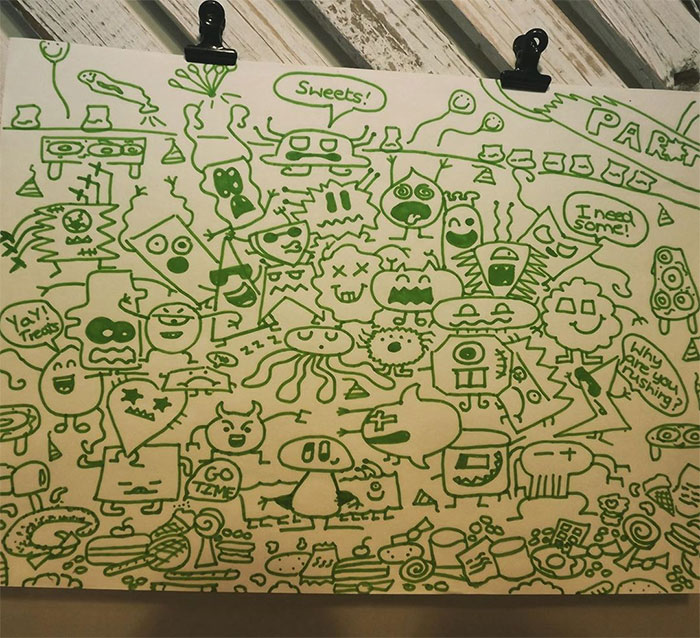 Greg, Joe's father, revealed in a recent interview with Bored Panda that Joe and his identical twin brother Jesse were both added to the Gifted registry in their elementary school when they were just 4 years old.
Joe's parents enrolled him in an after-school painting class where his teachers became aware of his aptitude after they sent him there.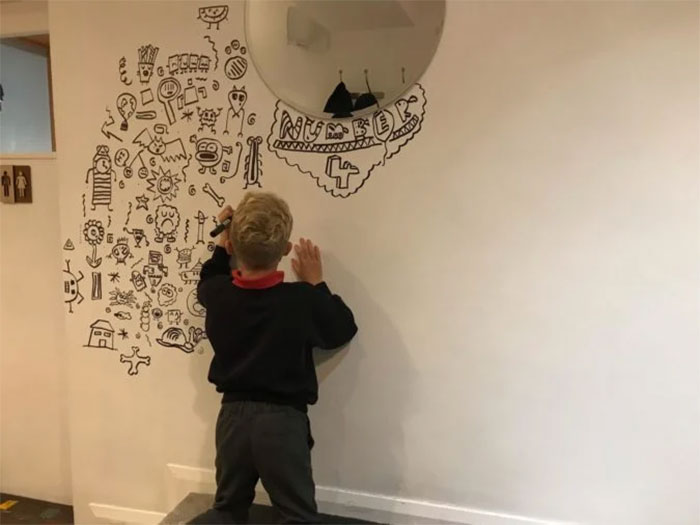 'Number 4' restaurant saw Joe's artwork.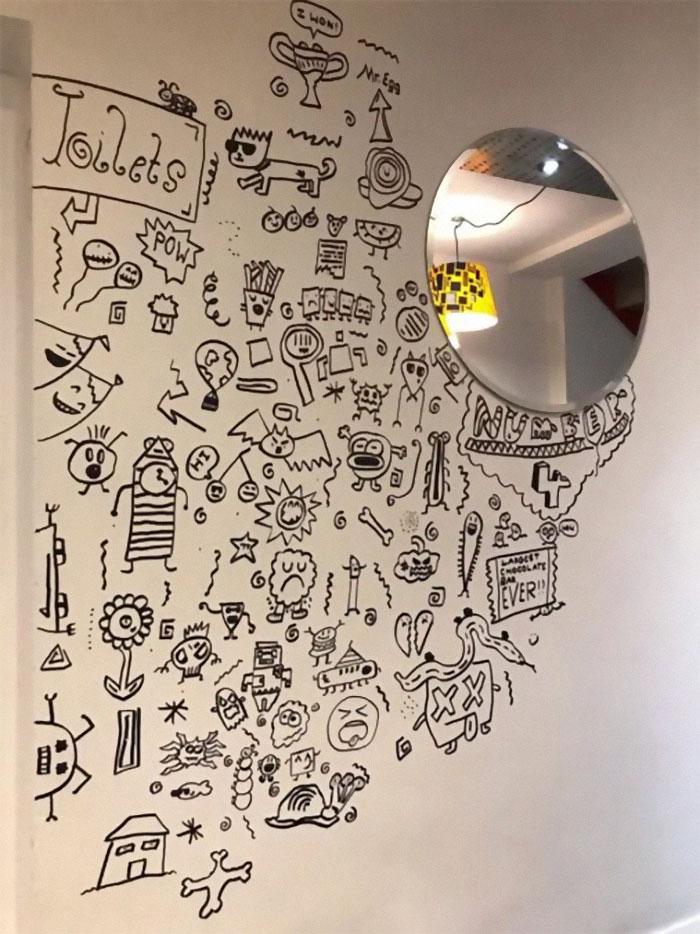 After a teacher posted one of Joe's paintings on Instagram, the restaurant became aware of his skill.
and asked him to paint their dining room's walls!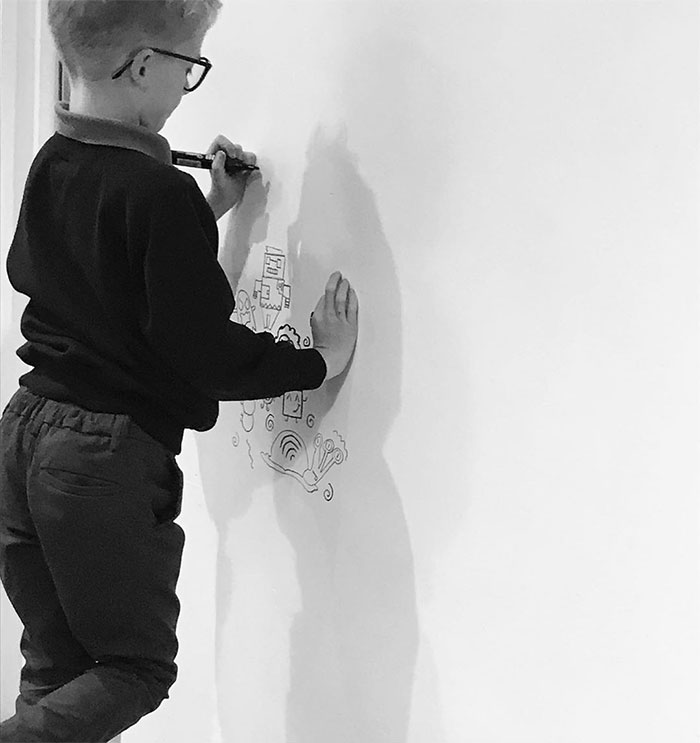 Joe's father picks him up from school and takes him to the restaurant where he continues to work on his masterpiece.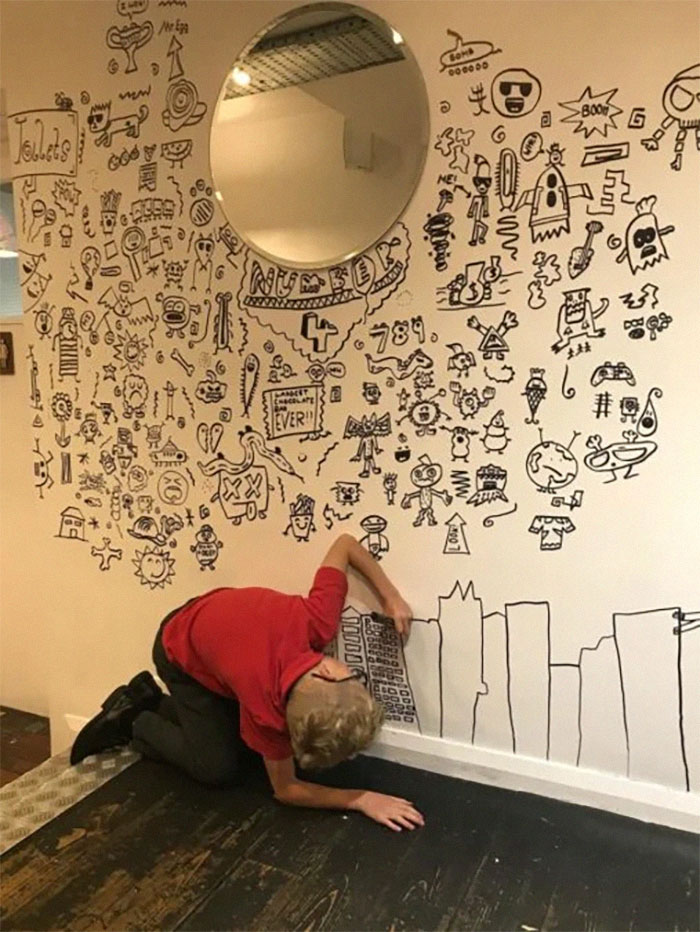 Greg previously said, "We were over the moon when they wanted to bring Joe into their restaurant to finish an art piece on their wall, and it was in their main eating area. I asked Joe to do it, and he naturally jumped at the prospect. As a result, we have been coming there after school so that he can display his creativity there for a few hours each evening.
Joe has been granted complete artistic freedom.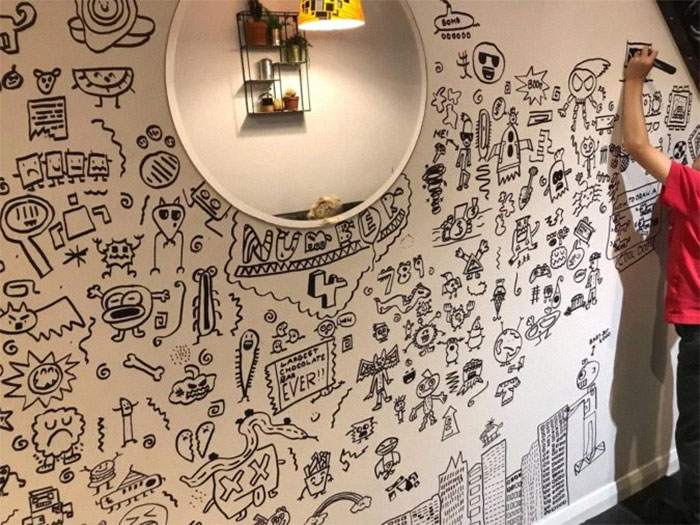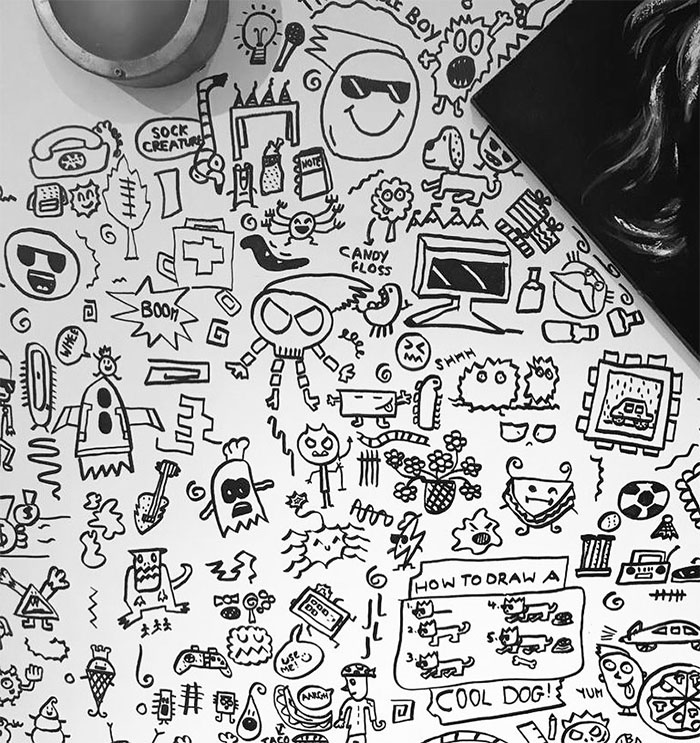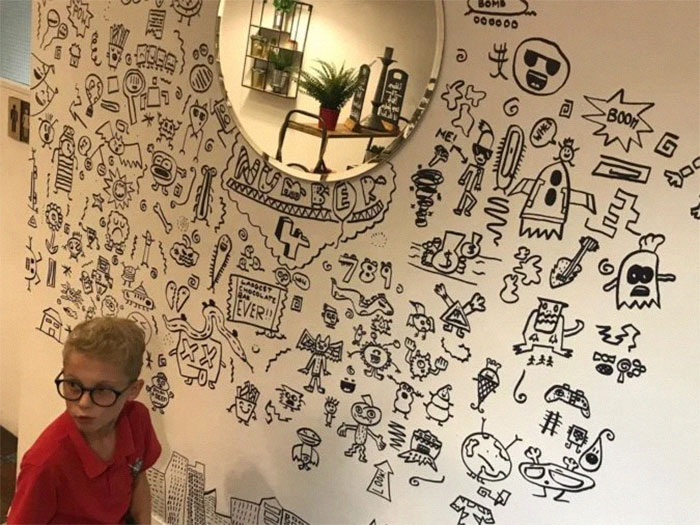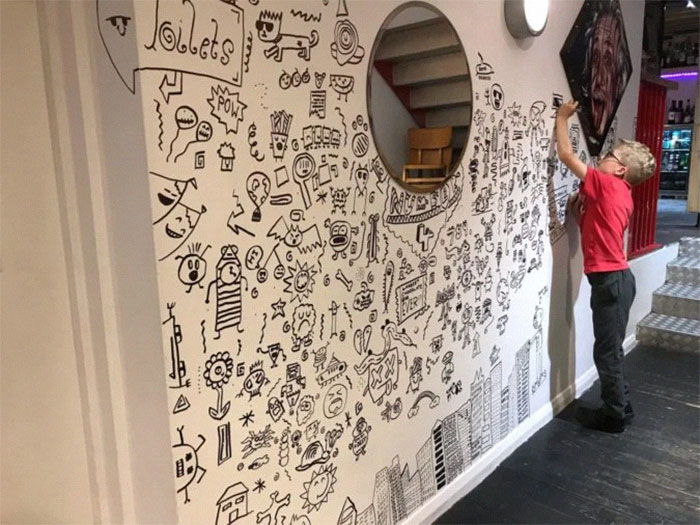 The restaurant's walls were beautifully decorated by Joe over the course of around 12 hours.
Greg offered some words of wisdom to other parents: "I would advise parents to encourage their children to always follow their passion and dreams — research local workshops or groups within your local community."
Joe now has his own webpage and has the moniker "The Doodle Boy."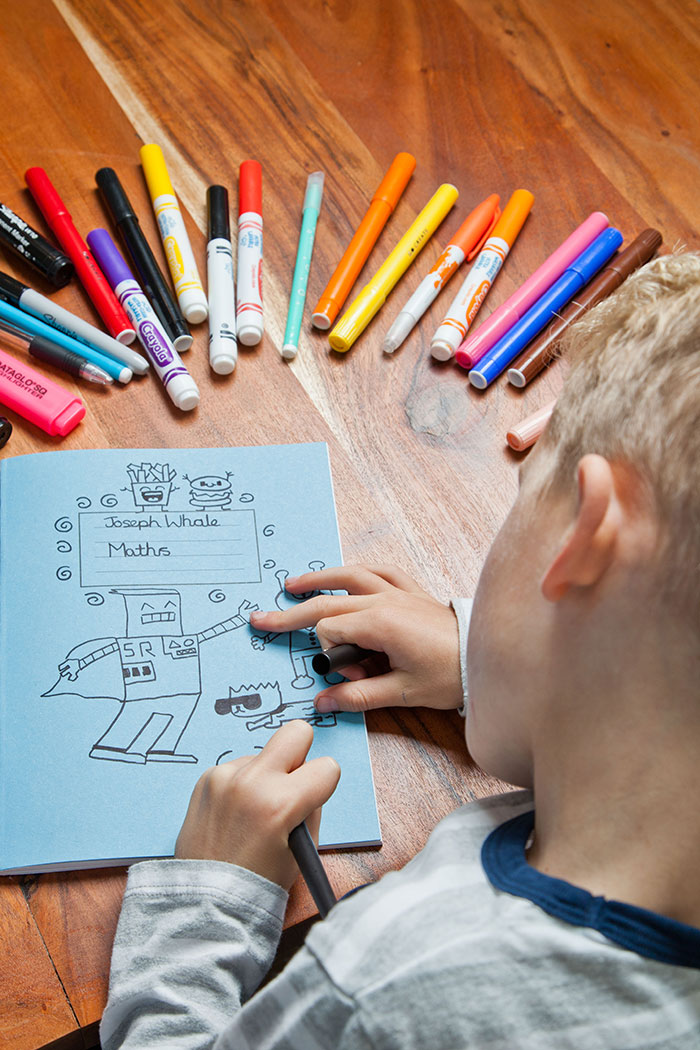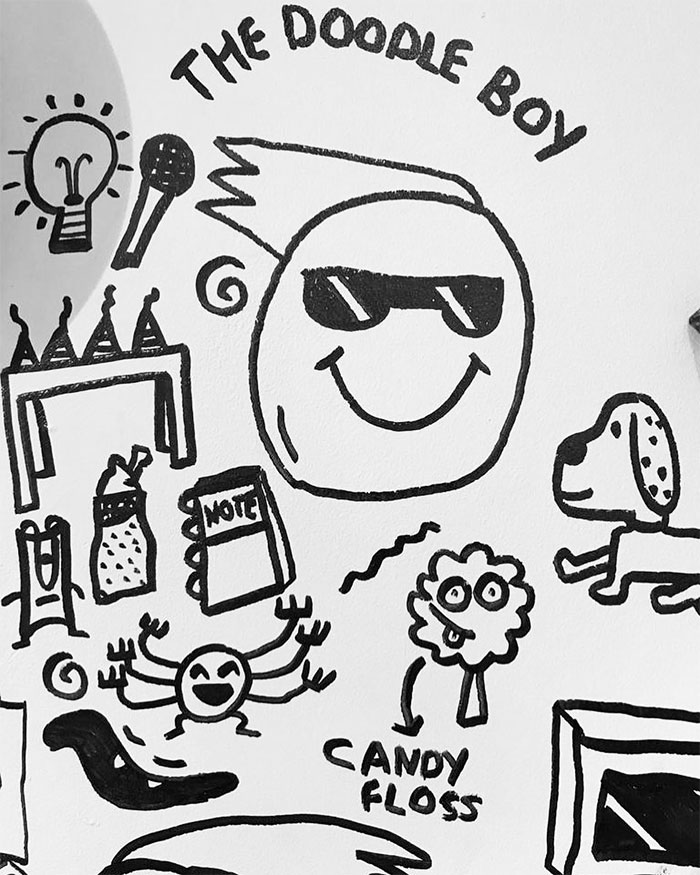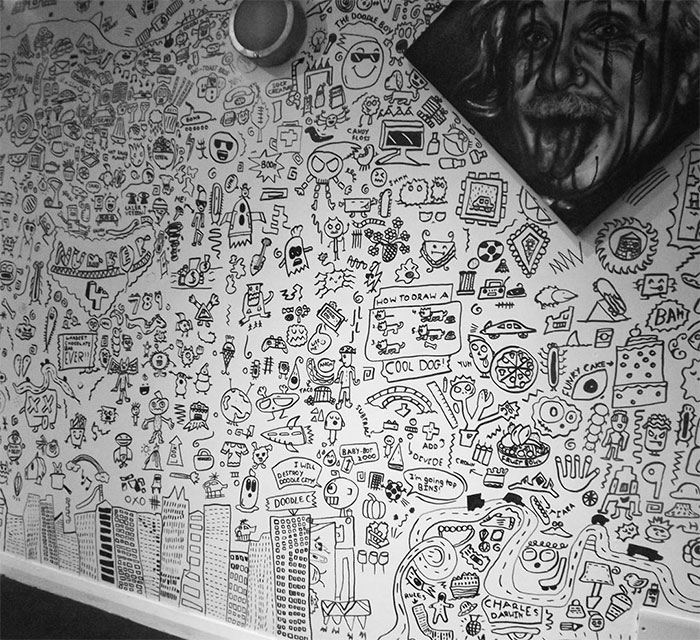 Joe draws wonderfully imaginative and amusing doodles.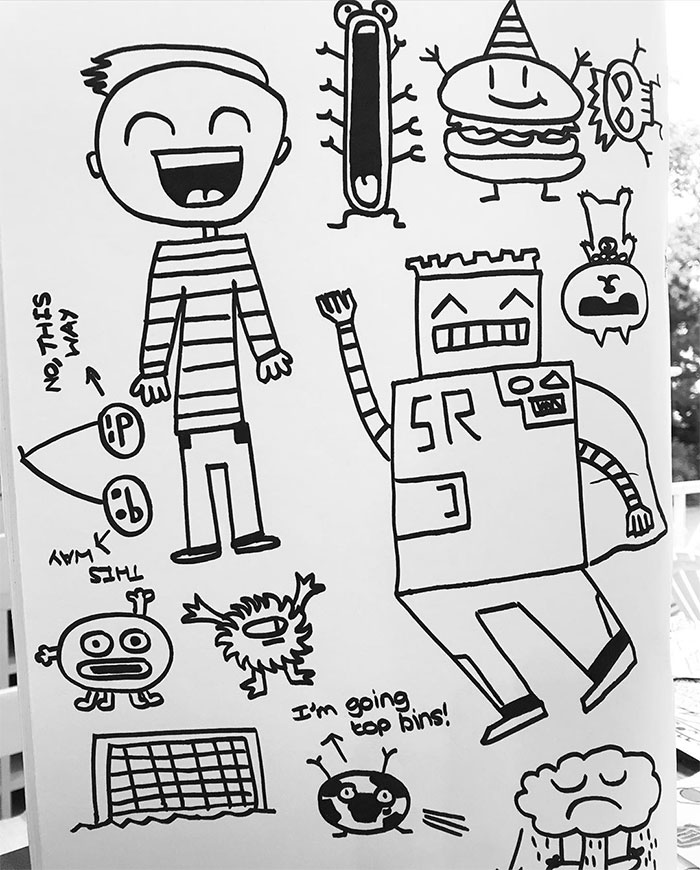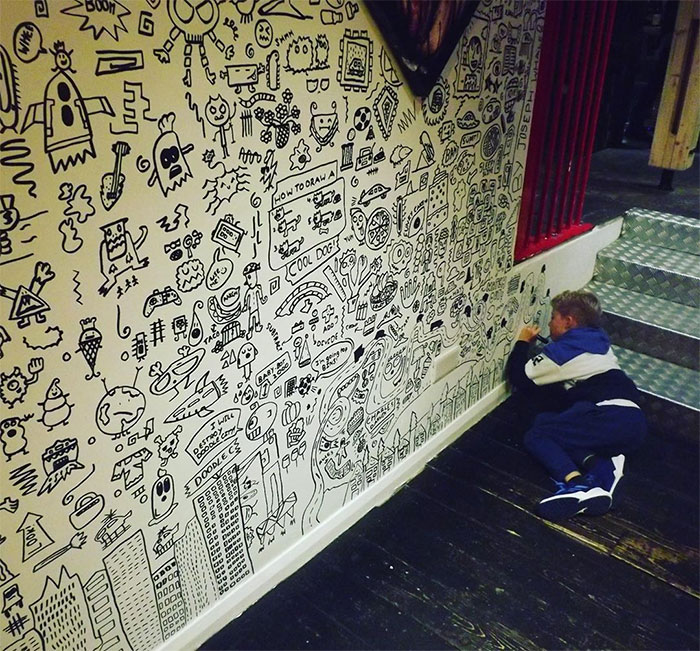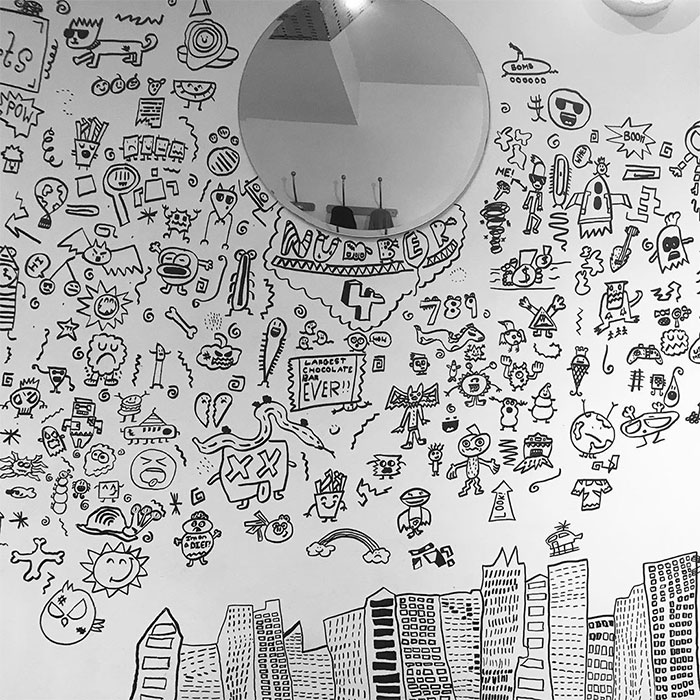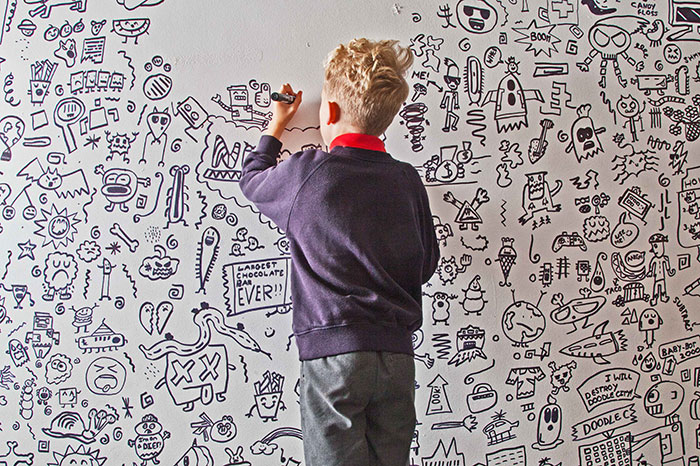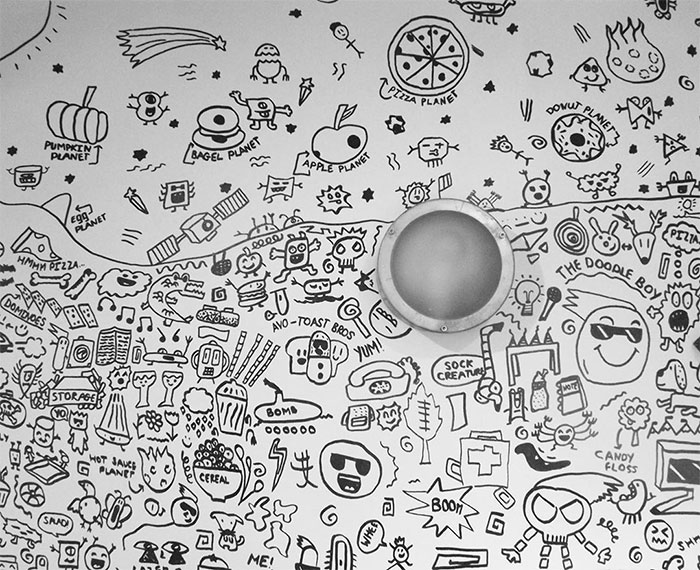 The fact that an entirely autonomous firm has asked our 9-year-old kid to produce a professional piece of work for them is astounding, said Greg. "Joe loves doodling and we're so pleased of all he's accomplishing.
Joe aspires to work as an artist professionally.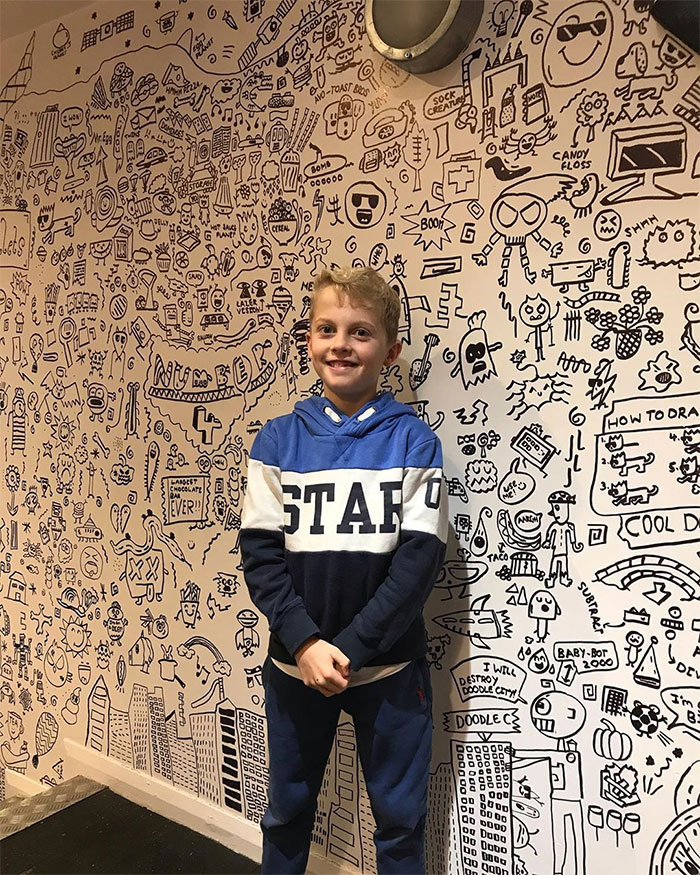 His family also backs him up!