Like the countless other students, Brooke Mills eagerly anticipates snapping a "first day of school" photo at the start of each new academic year.
An unexpected visitor surprised Mills and her mother when they were outside taking pictures near a tree.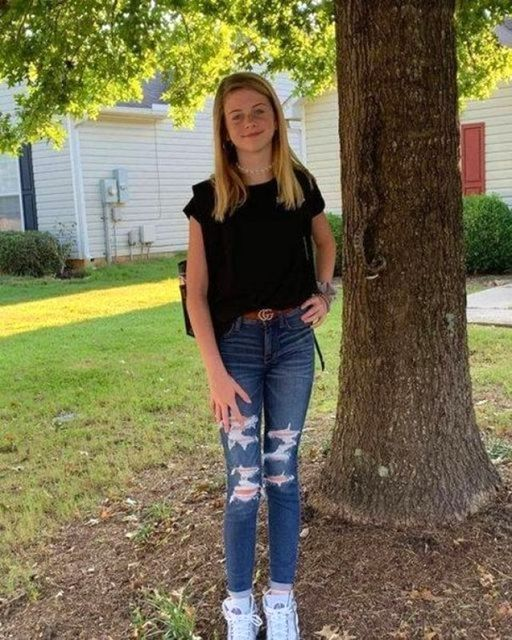 Several pictures had already been taken, and everything appeared to be perfect. Then Mills' mother saw her son.
"It blended so well I looked harder and realized what was there," Joy Mills, the girl's mom explained.
A snake was lying on the tree trunk, staring directly at the primping seventh-grader.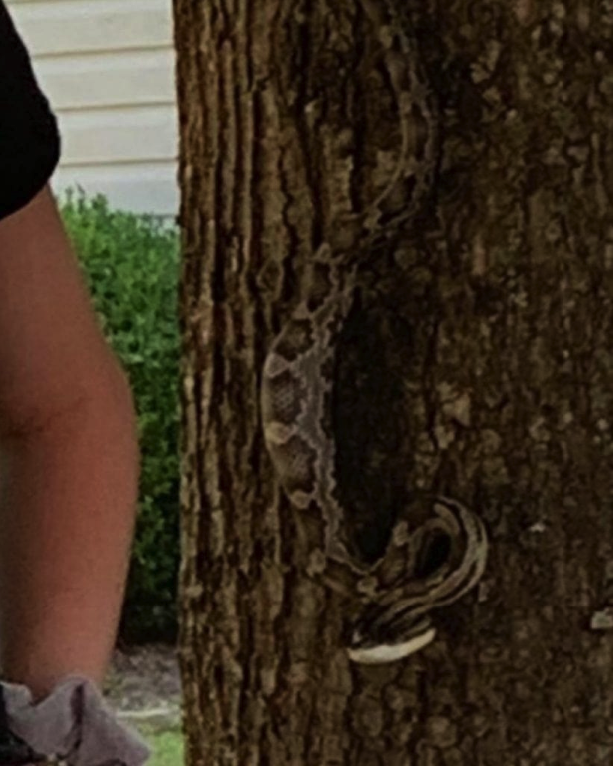 At first, Mills' mother's request to visit her immediately baffled her. Mills didn't learn about the snake photobombing until she was safely outside of the tree because her mother didn't want to scare her.
She wasn't aware that she was sharing her happiness with an unlikely friend.
"When she realized what was behind her she was speechless," Mills said. "We couldn't believe it when we looked at my phone at the pics and just how close he was and we had no idea."
The snake apparently felt he needed some care of his own since he was jealous of